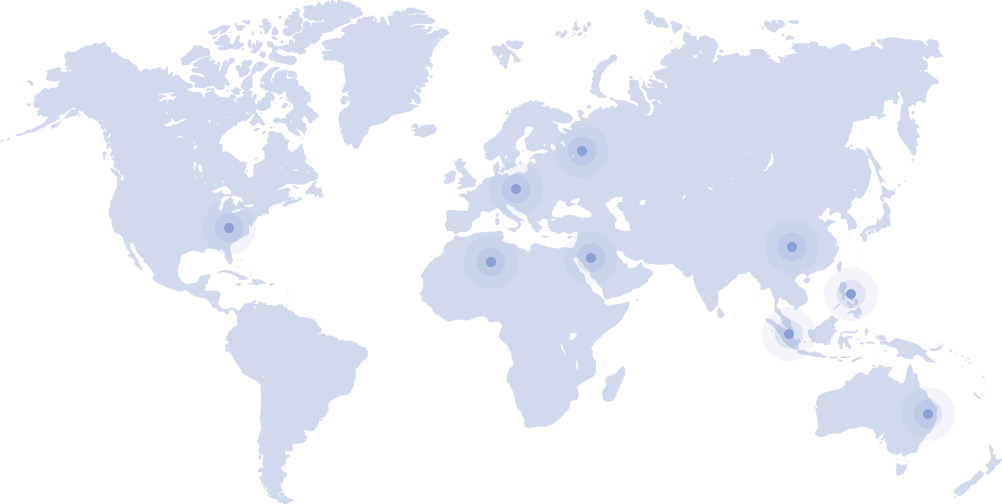 Our cosmetics are available in over 30 countries on 4 continents!
In 2008 our company participated in a foreign cosmetic trade fair (in Riga) for the first time; since then, our company has been constantly developing its export activities. We are present at the most-important events in the whole world, such as the Cosmoprof trade fairs in Bologna, Las Vegas and Hong Kong, and trade fairs in Paris, Amsterdam, New York, Moscow, Istanbul and Dubai. Each one of such events is a great source of knowledge about the trends, needs, and expectations of various markets. They are also occasions to make new contacts, which help us develop.
Our cosmetics are available on many European markets, for instance in Germany, France, Spain, the UK, Denmark, the Netherlands, Austria, Greece, the Czech Republic, Slovakia, Romania, Lithuania, Latvia, and Ukraine. Moreover, our products can be found in the USA, the UAE, Hong Kong, Turkey, Indonesia, Singapore, Kuwait, Iraq, Jordan, Morocco, Tunisia, and Lebanon.
The knowledge and expertise which we have gained through cooperation with international business partners allow us to afford complex solutions adjusted to the specific demands of a given market. Thanks to our own laboratory and R&D department, we can easily adjust the formulae of our products to local regulations and prepare the documents necessary for obtaining certification on particular markets. That is why we can successfully cooperate with our partners not only from the EU, but also from the USA, Middle East, the EACU, Africa, and Asia.